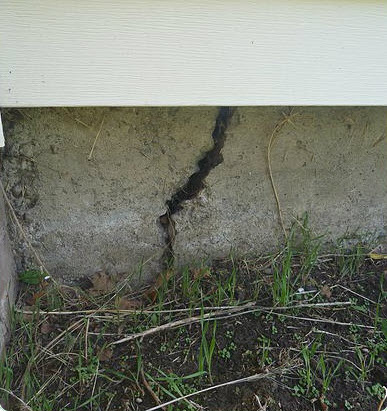 Foundation Watering System
"Consistent, even moisture around your home's foundation is critical for protecting against damages from movements within our north Texas clay soils"This is the message we hear regularly from foundation specialists and engineers. Texas summer heat, droughts and city watering restrictions hurt our ability to keep moisture where we need it…around our home's foundation.
At Sprinkler Solutions we meet the need for providing reliable, effective sub-surface drip watering with our Foundation Watering Systems which are exempted from watering restrictions.
Our Foundation Watering Systems utilize Rainbird professional grade drip lines installed 6″ to 8″ from the foundation and 6″ to 8″ underground with indicator devices included so that you can see at a glance that the lines are operating properly.
We offer a number of options for setup of our systems. We can connect to existing sprinkler systems for programmed control using your controller or install a separate controller.
Call Today For Our Free Foundation Watering System Site Review And Quote!
(972) 951-8361
Drip Irrigation
Is Drip Irrigation The Answer To A Sprinkler Issue That You Have ? North Texas summers can be trying times for your landscape. The unrelenting heat doesn't give much of a break to new or established plants and tress making every drop of water that much more precious during our summer months.
At Sprinkler Solutions we will first accurately assess your situation, then design and install your custom Drip Solution.
• Foundation Watering
• Shrub & Flowerbed Drip Systems
• Tree Watering
• Systems For Watering Pots & Planters
Whether you need to convert existing zones within your system to Drip or if you require a complete new Drip system installation… we are the experts to assist you.
To learn more about Sprinkler Solutions custom Drip Solutions vs. standard soaker houses, click the link below to check out our fact sheet.